Winter warmth in Turkish soups
GÖNÜL AYDEMIR
ISTANBUL
Published
15 hours ago in Daily Sabah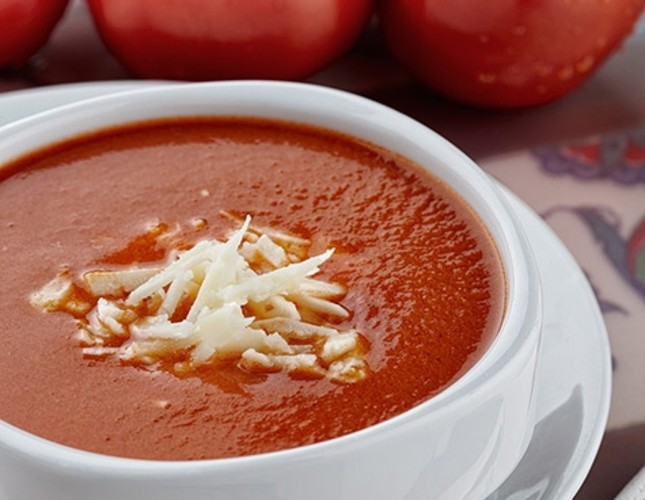 What better time to enjoy soup than in winter? It's cheap, widely available, quick to get to the table and will warm you up, inside out – and not to mention, it's a healthy option too.
Soup, although consumed in the West as an appetizer only, has great folkloric significance in Turkish cuisine and, in most cases, it is served as the main meal – often consumed daily. Until recently, even the tablespoon used to be commonly referred to as the "soup spoon." Regarded as the "leader" of the foods at the dining table, in Turkey, soups are usually named based on the ingredients used, such as lentil soup, yogurt soup, or alternatively, they are named after an event or the name of the region they originate from.
Having such a vast range, soups are categorized in accordance with the main ingredients used as "grain and flour soups," "legume soups," "meat soups," "poultry soups," "yogurt and milk soups" and "vegetable soups." In Turkey, soup is described as "a warm drink prepared using vegetables or meat," hence, you would "drink soup" rather than "have" it, as the act of consuming soup is described in the English language.
Most restaurants and cafes around Turkey usually have a "soup of the day," but options such as the tomato soup and lentil soup are available at most restaurants and cafes. A personal favorite of mine is the roasted tomato soup, which is also easy to prepare at home.
For the ingredients, you will need 14 medium sized tomatoes, one onion, a clove of garlic, 1 liter boiling water, salt and black pepper to taste and grated kasseri cheese – mozzarella will also work.
To prepare, after washing the tomatoes, cut them into half and place in an oven tray along with the onion and garlic and bake in the oven for 45 minutes at 160 C. They should have become soft by now. Making sure not to burn your hands, peel the onion and garlic and then dice them. Next, put them in a pot and stir over the stove at heat with a touch of olive oil for a couple of minutes. Now, add also the tomatoes and half of the boiled water to the pot and mix with a blender to achieve a puree. Once the mixture comes to a boil, add the remaining water along with the salt and pepper. Serve with a sprinkle of grated cheese for added flavor.
Bon appetit or, "afiyet olsun," as we say in Turkish.